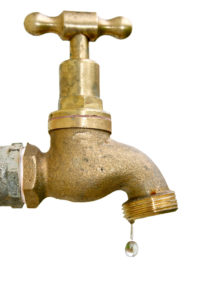 Thought I would share another one of the highlights from my interview with Socialagenda Media.
SocialAgenda Media: "The key is not to call the decision maker. The key is to have the decision maker call you", said Jeffrey Gitomer. What demand generation practices have you adopted to simplify the hunting game for your sales team and get a steady inflow of inbound calls from your prospects?
Susan: No matter what we do as sales professionals, the bottom line is the prospect buys on his or her own time frame, not ours. Therefore, the key to marketing and sales in today's world is to create a very simple and repeatable process that anyone can implement to stay in touch with prospects so that you always stay "top of mind".
At B2B Sales Connections, we use, as well as recommend to our clients, a system we call DRIP Marketing – Directed Relationship Intervention Prospecting Marketing. DRIP Marketing ensures that you stay in frequent contact in order to build a relationship with the prospect over time so when he/she is ready to buy, they will think of you first and reach out to connect with you. It's like every contact is a drip of water. On its own, it doesn't amount to much, but over time, each drip can add up to a very large pool.
You can read other sales experts answers to the same question at B2B Lead Nurturing – Sales Insights into Marketing Practices.  For more information on how to create your own DRIP Marketing Plan, book a free strategy session with me here.
Aim Higher!
Susan A. Enns, B2B Sales Coach and Author of Action Plan For Sales Success and Action Plan For Sales Management Success
B2B Sales Connections