Have you ever thought of a sales career as a remote worker? Here are some tips to consider so you can make an informed decision.
With new forms of online marketing taking over, many think direct salespeople are no longer needed in the 21st century. However, successful business people, entrepreneurs, and leaders know just how important it is to approach potential customers and clients in a direct and personal way. For this, nothing can beat sales.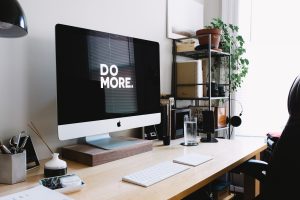 Recent statistics point out that 69% of America's consumers accepted phone calls from sales reps cold calling last year. Also, the same research shows that 57% of C-level buyers prefer to be contacted by phone over other methods. Clearly, the phone can still be an effective sales tool.
A career in sales, however, no longer requires you to spend vast amounts of time in your office. You can now be a successful telemarketing salesperson from the comfort of your own home.
A Sales Career as a Remote Worker – Some Things To Keep In Mind
In the United States, some remote cold calling jobs can be state-specific. Namely, many employers will gladly provide the equipment needed for those who wish to work from home. However, for certain reasons, such as in-state tax rates and provider plans, some of these jobs might require proof of residence to make sure that you actually live in the state described.
You can be successful as a remote salesperson. There are plenty of remote cold calling and telemarketing jobs that pay up to $69,000 per year, a figure well over this year's average income of $46,800.
A career in B2B sales requires you to have certain personality traits and skills. To be successful in this profession, you will need to be:
Able to communicate effectively and get your point across in a soft spoken, yet understandable way.
Highly emotionally intelligent and able to understand the different mindsets of each of your customers.
Oriented towards personal growth – people with this quality understand that they learn something from each and every interaction they partake.
Highly empathetic – put yourself in your potential customers' shoes and you will be able to connect with them on a much higher level.
Humble. There is no shame in admitting something is not your area of expertise or saying you do not know how to do something. Rather than that, exposing your vulnerabilities, yet showing a willness to learn is a trait that will get you very far.
Focus on the Right Goals
Be focused on your goals. No matter if they are connected to your job or personal life, science says you have much higher chances to reach them if you write them down. Download a free Goal Setting and Action Planning Tool from B2B Sales Connections to get you started.
Interestingly enough, in terms of telemarketing and direct sales, the sale is not your first objective. It is, of course, very important, but a lot of people who do this job, especially remotely, tend to start hitting too hard from the get-go, which leaves an impression of desperation.
Instead, try keeping the next step in the sales process as your goal in your mind before every call and stick to it. Understand that your first call or email will probably not translate into a sale. This is why it is important to offer a meeting, a discovery call, a demo, etc.
FREE DOWNLOAD!
Goal Setting and Action Planning Tool
Help Your Customers
Your main goal is to help your customers get to where they want to go. As we previously said, putting yourself in your customers' shoes can be an incredibly useful sales training tool. For example, before you start selling your product, ask yourself some important questions, such as:
What can I do with this product or service?
How do I feel when I start using the product?
Do I really need these products or services?
How does this help me in developing my business or making my daily life better?
Furthermore, once you start asking yourself these questions, you will be able to think of various scenarios of the products' use, and how these products or services apply for many potential customers' needs, habits, and lives overall.
Statistically, 96% of global consumers revealed that the way the salespeople pitch the value of a product is the single most influential factor of their potential purchase. However, to be successful in pitching the product's value, you will first need to fully understand it from your potential customer's perspective.
Keep Yourself Away From Distractions
Working remotely as a direct salesperson has plenty of advantages and conveniences. You will be able to work on your own schedule, plan out your time blocks yourself, have more time for a high-quality personal life, and still develop a prosperous career.
Still, you must stay as disciplined and productive as possible. Divide your workday into two-hour blocks, with plenty of breaks in between. You will be more productive, more patient, and way less stressed that way. To keep a straight schedule, use apps such as Google Calendar to stay on track. A proper visual representation of your time will make you appreciate it more.
During these busy time blocks, you need to stay focused and avoid distractions. Turn off other gadgets, and make sure your home office or room corner is as clean as possible from distractions because they will eventually lower the quality of your approach to the customer. Customers will feel like you are not fully present, and will be quickly turned off.
In case your company relies on platforms like Slack, make sure your status is 'Do Not Disturb.' People you work with will know you are on a call or chatting with a potential client.
For more time management tips for remote sales people, check out How Sales People Can Stay Productive Working From a Home Office.
Research Your Target Prospects
Doing thorough research applies to both before and after you contact a prospect. The chances of you connecting with your target is drastically improved when you have some insight on their potential relationship with your product or service, previous experiences with similar products, and overall information about the company itself.
During the call or while reading the prospect's email response, you will be able to feel the target's pulse. This is the key step in obtaining the right perspective for the future of your relationship. If the target appears interested, do more research – you will be even more equipped for the next call or pitch.

A proven tool to research your prospect is looking up their online business presence, including the target's website, or even better – their LinkedIn profile. By doing so, you will gather vital information that can boost your approach, and therefore the chances of making a sale.
Click here for more information on how to define your target prospects.
A Sales Career as a Remote Worker – The Bottom Line
A sales career as a remote worker can be challenging, but if posses the right skills and personality traits, you can reap some incredible benefits.
Hard work, focus, determination, and an iron will can make you a success story. Ready to become a remote salesperson? Go for it!
Guest Post Written by Raj Vardhman. Raj is the co-founder of GoRemotely.net. He is a WordPress virtuoso and white hat SEO expert with a passion for developing SEO strategies. His experience and work over the years have driven him to give other individuals lessons about taking control of their work and finding remote jobs.
Once you are successfully working remotely, the next step is to continue to advance your career. For some tips, check out these 5 Tips on How to Advance your Career as a Remote Worker.
Still not convinced? Check out why you should consider a career in sales and how to know if you would be good at it.
Aim Higher!
Susan A. Enns, B2B Sales Coach and Author
Schedule a free sales coaching strategy session with Susan here.
"… what I can tell anyone, is simply this – If you want to learn and understand sales, talk to Susan."