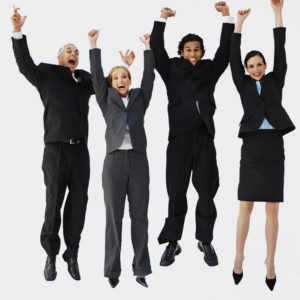 According to the book "How to Hire & Develop Your Next Tip Performer – The Five Qualities That Make Sales People Great" by Herb Greenberg, Harold Weinstein and Patrick Sweeney, no, everyone can't sell, and some should even give up trying!
According to their research:
55% of people earning a living in sales should be doing something else
20 – 25% have what it takes, but should be selling something else
20% have what it takes AND are selling products best suited to their personality
Is it really any wonder that it is this same 20% that produce 80% of all sales?
The key to your sale success is to find people who can sell what you want sold. For detailed information on how to recruit and pre-screen sales candidates for your organization, check out my book, Action Plan For Sales Management Success.
To help get you started download a free copy of our white paper How To Recruit The Best Sales Professionals which includes "11 Telephone Interview Questions to Find Top Performers", from our Sales Download Centre.
As the authors of this highly recommended book remind us, "All the training in the world can't teach a pig to fly!" More motivational quotes here. More book recommendations here.
Aim Higher!
Susan A. Enns, B2B Sales Coach & Author, B2B Sales Connections
www.b2bsalesconnections.com, www.linkedin.com/in/susanenns, or www.twitter.com/SusanEnns