A common question I receive from sales reps is: "When I am prospecting, I always hear "I am happy with my current supplier" objection. I can't sell when I can't even get in the door. How should I handle this objection?"
Of course you hear this objection over and over! Most prospects are happy with their current supplier. Otherwise, they would have called you before you called them! If by some chance the prospect was unhappy enough that he picked up the phone to call you, they would have also called your competitors as well.
How Can Sales People Handle the "I'm Happy With My Current Supplier" Objection When Prospecting?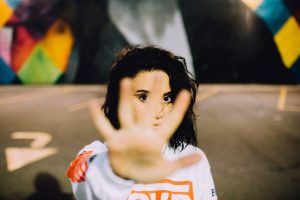 Dig deeper into the prospect's relationship with his current supplier. Ask how long they have been dealing with their supplier and why they changed to them in the first place. Ask what it is specifically that makes them happy with their current supplier.
Plan Ahead
To answer the "I'm happy with my current supplier" objection, you must also plan ahead by knowing what competitive advantages you have over that supplier. You can then develop questions which differentiate yourself. For example: "Mr. Prospect, some users of your brand of widgets have told us that they experienced an issue with _____. Have you ever experienced this problem? How did that affect your operation? Would it help if we solved that problem?"
Know Your Competition
By being prepared with questions for at least three competitive advantages for each particular supplier, you should create enough need in the prospect's eyes so that you can get the appointment. If not, perhaps they were not the competitive advantages that you thought they were!
The bottom line is you can't sell unless you get in the door. Don't be surprised by this objection. Expect it and plan for it!
Do you have a question about sales? You're not alone. Most sales people have questions like this on how they can sell more. For the right answers, check out my book, Ask the Sales Coach-Practical Answers to the Questions Sales People Ask Most.
Remember, as Harvey Mackay once said, "Failure don't plan to fail; they fail to plan."
Aim Higher!
Susan A. Enns, B2B Sales Coach and Author
Schedule a free sales coaching strategy session with Susan here.
Download our webinar video, How to Build Trust Into Your Sales Process so You Can Sell More Faster where we share quick and easy ideas that will help you build trust and credibility with your prospects when you are prospecting so you can book the next appointment more easily.