Are you wondering how to choose a sales training program that is right for your company? With literally millions of choices, here's a decision making process to help you make the right choice to maximize your return on your investment.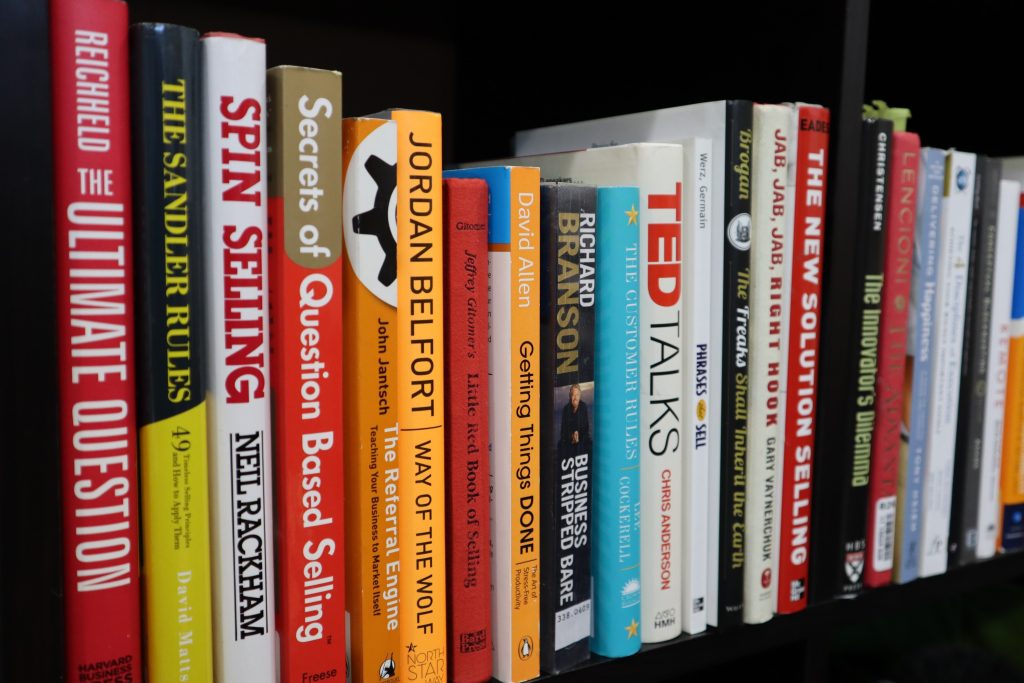 Are you are a corporate sales executive needing to increase company revenues? Perhaps you are a sales manager wanting to improve your team's results. Or maybe you are a sales professional looking to invest in your own self improvement. Either way, you need to evaluate any sales or sales management training course properly before buying it. All courses are not created equal and a high price tag does not necessarily guarantee results.
Before choosing a sales training program, you first need to ask, is sales training really necessary? To answer that question, you need to look at the facts.
Some Sales Statistics
Numerous studies show that 25 percent of sales representatives produce 90 to 95 percent of all sales. Clearly, most salespeople are not selling up to their potential. They are not making the incomes they could, nor are they producing the revenues they should.
Why is this case? It's not that the job can't be done because 25 percent are doing it and doing it well. It's because the other 75 percent either are not in the right sales position, or they truly don't know how to sell. If all salespeople knew and did what the top 25 percent do, then all salespeople would be selling more!
FREE DOWNLOAD!
How to Choose a Sales Training Program (Includes Decision Matrix Template)
Is Sales Training Really Necessary?
You want your mechanic well trained, you want your financial advisor well trained, you want your doctor well trained and yes, you should want your sales team well trained. It is amazing that some companies today spend more on computer maintenance than they invest in those employees in charge of driving revenue for the company, the very lifeblood of the business!
Both managers and sales representatives alike need to buy into the fact that, regardless of the years of experience in the trade, the learning should never stop. If most of the sales are produced by so few of the sales representatives, obviously there is room for improvement for the rest. Great salespeople and sales managers are not born, they are made! They are the result of hard work, passion, motivation to excellence and most importantly, training.
Given the Right Training, Can Anyone Sell?
Some sales managers believe that all they need to do is hire someone and then train them to sell. But before you hire the next warm body that walks through your door, stop and consider these facts.
According to the book 'How to Hire & Develop Your Next Tip Performer – The Five Qualities That Make Sales People Great' by Herb Greenberg, Harold Weinstein and Patrick Sweeney, no, everyone can't sell, and some should even give up trying! According to their research:
55% of people earning a living in sales should be doing something else
20 – 25% have what it takes, but should be selling something else
20% have what it takes AND are selling products best suited to their personality
Is it really any wonder that it is this same 20% that produce 80% of all sales?
FREE DOWNLOAD!
How to Recruit the Best Sales Professionals (Includes 11 Telephone Interview Questions to Find Top Performers)
The key to your sale success is to find people who can sell what you want sold. So before you learn how to choose a sales training program, make sure you know how to find the good salespeople first.
After all, as the authors of one of our highly recommended books remind us, 'All the training in the world can't teach a pig to fly!'
Why Most Sales Training Programs Fail
Before choosing your sales training program, you should understand why so many of them fail. In fact, many sales representatives and companies who have invested in sales and sales management training have been disappointed with the results. Why? Because in many cases, after spending tens of thousands of dollars on a training program, there was no positive change in behavior or no measurable improvement in sales results.
The reason for these failures is not because of the size of the investment or the skill level of the participants, it's because of the methods of the training program itself. As quantified in a study by Dale, the average person forgets 90% of what they hear in a lecture based training program. Yet most sales training courses still consist of only seminars given around a board room table.
Think about it. Lecture-based training is like trying to train a professional sports team by inviting a 'facilitator' to talk to your athletes about how to play the game and then sending them into competition and expecting them to be successful. Sounds ludicrous, doesn't it? So why then do so many companies believe they can train their salespeople by sending them to training programs where they only listen to a lecture for a few hours and expect them to be able to sell when they hit the streets the next day?
Your Sales Training Program Options
If you search for 'sales training' using Google™, you will receive well over 1.6 billion matches. If you try to narrow your results by searching for 'b2b sales training', you will now only receive about 58 million. With so many sales training programs to choose from, you are going to need a systematic approach to evaluate all of your sales training alternatives.
How To Choose a Sales Training Program
To achieve the desired results from sales or sales management training, you must look for programs that take into account how people learn. Sullivan et al summarized eight principals required for effective adult learning:
The student should be ready to learn.
The program should build on what the student already knows or has experienced.
Students should be aware of what they need to learn.
A variety of training methods and techniques works best.
Opportunities to practice skills are essential for skill acquisition and competency.
Repetition is necessary to become competent or proficient in a skill.
The more realistic the learning situation, the more effective the learning.
Feedback should be immediate, positive and nonjudgmental.
The Keys To Success in How to Choose a Sales Training Program
There are three main keys to success when choosing a sales training program:
Each participant should have the opportunity to actually practice their newly learned skills (as opposed to just being lectured to).
Each new skill that is introduced should build on a previous skill learned.
It is critical that the participants have access to their trainer/coach after the training course is complete. They will need this ongoing feedback and support.
Unfortunately, most lecture-based sales training programs do not provide any of this. Therefore they ultimately fail to provide the desired results.
Questions to Consider When Learning How to Choose A Sales Training Program
In addition to the need for practical exercises and ongoing coaching support discussed above, other questions to consider when evaluating sales and sales management training programs include:
Do the techniques and materials taught actually produce measurable results? Are the training programs guaranteed? Its one thing for a training company to say they have great programs. But it quite another for them to stand behind them with a guarantee.
Are you learning from a qualified trainer? Anyone can attempt to provide sales training by reading a book and delivering a seminar. To be successful, your trainer should be experienced, knowledgeable, and have a proven track record of success.
Are the programs customizable for you and your products? You don't just want to talk about theories about how to sell any product. You want to be able to put those theories into practice so that you start to sell your product.
Is there a mechanism like testing or accreditation exams in place to ensure that the participants are learning the materials? If you don't keep score, how do you know you are winning?
Are the training programs broken into sessions over a period of time or are they a one shot deal? Sales is a process that can be repeated, but you won't learn that process in one afternoon.
Are the programs available in different formats? Self study programs, online interactive webinars, as well as just the traditional onsite programs are a few options. You must consider travel time and expenses when evaluating your training options. Today's e-learning alternatives may be a better fit to your budget.
How to Choose a Sales Training Program Webinar Video
Below is a recording of a webinar we hosted a few years ago discussing some of the highlights on how to choose a sales training program that we discuss in this blog post.
The Bottom Line on Sales Training Programs
There is no question that investing in yourself or your team is the right way to go to achieve your true sales potential. However, if you want to improve your sales or sales management training results, then you have to change the way you deliver your sales training!
For a free copy of out White Paper "How to Choose A Sales Training Program" which includes the B2B Sales Connections Training Program Decision Matrix to help you choose a training program that is right for you, visit our Download Centre at www.b2bsalesconnections.com/download_centre.php. Whatever program you choose, we wish you nothing but success in your future.
Aim Higher!
Susan A. Enns, B2B Sales Coach and Author
Schedule a free sales coaching strategy session with Susan here.
"… what I can tell anyone, is simply this – If you want to learn and understand sales, talk to Susan."
Do you have a question about sales? You're not alone.  Most salespeople have questions like this on how they can sell more. For the right answers, check out my book, Ask the Sales Coach-Practical Answers to the Questions Sales People Ask Most.