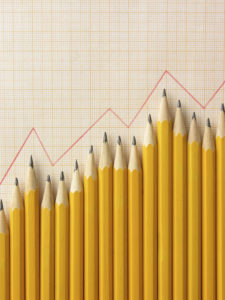 If you are the owner of a small to midsized business (SMB) and you don't have time each and every week to coach, train and manage a salesperson or a sales team, then you should have someone with the right experience and training do it for you. You don't need to hire a high cost in house sales manager. You can outsource this function and reap the same rewards as if you had your own manager on staff.
Here are 5 ways an out-sourced sales manager can help
Decreased Ramp Up Time to Productivity – When a sales person does not have a specific on boarding process to help them learn the job, the industry and your company it may take 9 – 12 months for them to ramp up and become a productive member of your sales team. Some surveys report 18 months is the norm. Training, coaching and proper sales management can reduce the learning curve.
Time – As the business owner you are juggling too many balls and the last thing you can afford to do is drop any. If you can't dedicate a few hours each week for coaching and managing a sales person then you need to outsource.
Focus – An outsourced sales manager can quickly focus the sales person or team on doing the activities required to generate sales. They will set accountabilities, objectives and outcomes and then work with the sales person to reach their targets.
Expertise – An outsourced sales manager with a plan and a program can come into your organization and launch a sales and marketing process in 30-60 days or less in some cases. If you try and create your own selling process in house you can spend months trying to develop the right program.
Cost – consider a sales manager with a proven track record will costs you close to 6 figures a year. You can't afford this type of investment unless they are adding directly to your bottom line. An outsourced sales manager can be "rented" for a fraction of the monthly costs and then once your team is productive you can either cancel the agreement or move to a less frequent management program.
Failure – Have you ever hired a sales person and it just didn't work out? You thought they were the right person but they just couldn't sell. You may have spent months "giving them a chance" only to have wasted the time and the money you invested trying to make it work.
Don't believe that giving a new sales person a phone, computer, business cards and turning them loose on the world is smart business. You need to have a structure in place to makes sure they are doing the right things at the right time. An out-sourced sales manager can help you become more effective, grow your sales and improve employee retention.
Please visit our Sales Management Resource Centre for more information on how to recruit, train and manage your sales people. Or if you would like to chat about how an outsourced sales manager can help you manage your sales team, schedule a free strategy session with me here.
AIM HIGHER!
Robert J. Weese
B2B Sales Connections
Robert is a partner at B2B Sales Connections. He has spent over 30 years working with Canadian and International companies who have been successful growing their business using direct sales teams and alternate sales channels.  He specializes in helping small to mid-sized sales organization accelerate their sales growth  using proven strategies