No matter how you prospect, you can't sell unless are talking to the right people. Here are 6 simple steps to better lead generation results so you can close more sales faster.
Who Are Your Target Prospects?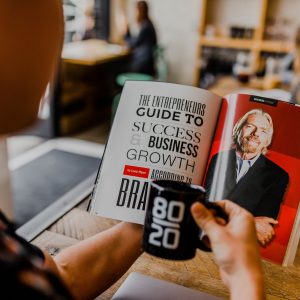 I attended a meeting with a new prospect this week. I asked him to define his best target prospect. Once again the answer was, 'we sell to everyone'. While I can agree they may try and sell to everyone, there is still a profile of their best potential prospect that they need to identify.
I began to question them in more detail about their current customers. They soon realized they had been very successful in three specific markets. However they were not focusing on connecting with other companies who were in the same market and fit the same profile. Instead they were using a shotgun approach to marketing. They were firing information all over the place in hopes of finding a new customer.
What should you do to improve your lead generation?
Lead generation is defined as the process of attracting potential prospects and new customers to your business. Simple put, without leads, you have no one to sell to. To help you here are 6 steps to generate better sales leads so you can close more sales faster.
6 Steps to Better Lead Generation
Examine who is currently buying your products/services. Determine if they share any common traits (vertical market, size of business, geography, demographics, gender, age, social/economic, etc.)
Look at the amount of time it takes a prospect to move from researching a product to making a purchase. Many companies have mistakenly focused on the major accounts which involve long buying cycles only to pass over the low hanging fruit that buys more frequently and faster.
Fish were the fish are. Find out the best place to carry on a meaningful conversation with that person or company in your target market and make sure you are communicating with them using their language.
Offer knowledge and unbiased information. If prospects comes to you looking for information, advice or recommendations based on your 'expert' status then you are more likely to convert them to customers
Be patient. You need to be involved with the prospect early in their 'buying cycle'. Keep your brand and contact information in their mind and when they determine it's time to buy you will be top of mind.
Make it easy. When you send out sales or marketing material make sure you include multiple ways for the person to contact you. If you sell product that can be purchased directly from your website then have a buy now feature.
Better Lead Generation Starts with the Best Targets
It's important to have a clear picture of who you should be targeting. The key is to know where you should be spending your time and marketing dollars. You may have the best fishing tackle money can buy but if you don't use the right bait in the right place at the right time you may just be wasting your time and money.
Looking for more ideas to generate more leads, reduce the buying cycle and close more business? Then download my free eBook, Attract New B2B Customers Fast and Effectively Using Outbound Lead Generation from the B2B Sales Connections Free Download Centre.
FREE eBOOK!
Attract New B2B Customers Fast and Effectively Using Outbound Lead Generation
Aim Higher!

Robert J. Weese, B2B Sales Coach
Schedule a free sales coaching strategy session with Robert here
"When you lead a struggling sales division from the brink of closing to over $7.4 million dollars in annual sales you can be confident, Robert knows how to engage customers and build sales."
B2B Sales Connections
Whether it's accelerating your LinkedIn networking, creating an email drip marketing campaign, making your introductory phone calls, or a combination of the above, B2B Sales Connections develops the most effective lead generation program, customized for you to grow your business.