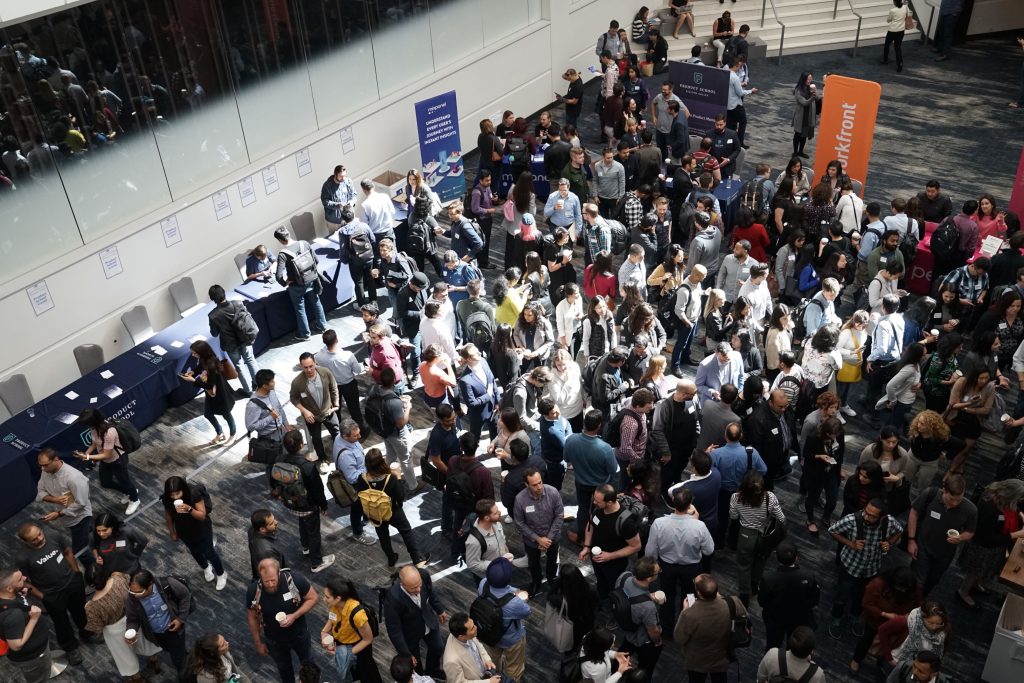 Technology is creating a new generation of teens and adults who believe the only effective communication is Twitter, Facebook, Linkedin, & text messages. I will be the first to admit it. You need to know how to use these technologies if you want to grow your business. Having said that, even major online social forums are incorporating the use of 'in person' networking events because of the advantages and power of face to face communication. To maximize the opportunities of these events, here are some business networking tips to help you grow your business faster.
The Power of Business Networking
Golden Rule of Advancement in Business
The better you can communicate on a professional level the better your chances for advancement; and verbal communication is the most important.
Companies are looking for people who can present their ideas, plans, and directions in an effective manner. Do you think Barack Obama got where he is today because of his text messaging skills? Whether verbal or nonverbal, let's face it – communication isn't optional.
If you are looking for a job – and the company is considering two or more qualified candidates – the one with the strongest communications skills has the better chance of getting the job. I see this daily. When companies are looking to hire salespeople, those with the strongest verbal communications skills are the ones who make it to the short list for interviews.
This is not only true for sales but most other industries too. When a company is hiring some who has to deal with the public, they will often pre-screen the candidates by phone before they invite them for an interview. If your resume is great but your communications skills are not good you're not going to get an interview.
Why Are Communications Skills Important?
Think back to a teacher in school who really impacted your life. How did they communicate with you compared to all the other teachers in your school? Did they drone on in monotone, did they mumble when they spoke?
I am willing to bet the most engaging teachers you had moved while speaking and were expressive with gestures. They asked great questions, and they listened intently to your answers. They wanted you to challenge their views.
What does this mean for business networking?
People want to do business with people they like. You have all heard the old saying 'you can't judge a book by its cover. Unfortunately though, that's not really true. The biggest impact of our first face-to-face meeting are the judgments we all make based on what we see, not what we hear the other person say.
The second most important point to remember is when we do speak, people are listening more to how we say things, rather than just what we say. Your volume, tempo, pitch, rhythm and clarity are very important. If people have a hard time understanding you, or find you speak in a mono-tone voice, you will have trouble connecting with the other person.
For more ways to improve how you speak, check out these business networking skills. Also, being named a Distinguished Toastmaster myself, I highly recommend joining your local chapter of Toastmasters International.
The secret here is to remember 'you never get a second chance to make a first impression'. However you need to go beyond just making a good first impression. You must create a lasting impact.
The Most Inportant Business Networking Tip
The most important of all business networking tips is to be prepared! When you attend a networking meeting, or even a social event, you need to have a well thought-out, prepared and rehearsed introduction or elevator pitch.
It should be no more than 30 to 60 seconds in length. It should briefly tell your listener what you or your business can do for your clients. What success have you created for others? It needs to be free of jargon and technical terms. This is especially true if the person is not from your industry or background.
When you prepare your introduction or elevator pitch, ask a friend or business associate to critique what you are saying. You want to make sure when you are finished the other person is not thinking 'so what' or 'I don't care'. The goal is to have the other person thinking 'tell me more'.
Business Networking Tip Number 2
Always remember the acronym, WIIFM. It stands for, "What's in it for me?" The most powerful elevator pitches answer this question from your listener's point of view. You are attempting to create a statement that can show how you or your company has solved a problem, filled a need or created a gain for your clients. If you can do that in your 30 to 60 seconds you will create more clients and more referrals.
Would you would like more information on how to create your own unique value proposition for networking and business development? Then be sure to download, How to Create a Unique Value Proposition That Helps You Find New Business Faster. It's available for free from the B2B Sales Connections Free Download Centre.
FREE eBOOK!
How to Create a Unique Value Proposition That Helps You Find New Business Faster
Who Do You Want to Meet?
Some of the best business networking tips depend on the type of events you attend. For example, do you belong to a group where everyone introduces themselves to the whole group before you break out into 1-1 networking sessions? Then be sure to always have a pen and paper ready when people are introducing themselves. When you hear from someone you want to meet, immediately jot down their name and company down. That way you can seek them out once the mixing and mingling starts.
If you don't get a chance to talk to them at the event you can look up the company and call them directly to introduce yourself. Often a personal call a day or two later will net better results than a few minutes of talking at a busy networking event.
Business Networking Tip – How To POLITELY Escape From Someone That Won't Stop Talking
I'm sure we have all run into the situation. The person you just met at a networking event goes on and on and on about themselves or their business with no interest in a real 'conversation'. They think they have made a great connection because you are listening intently to their story. But in the real world, you have zoned out and are just too polite to walk away. It can be a difficult situation to resolve unless you have a networking escape plan.
One of the most valuable business networking tips is how to end a converation. The technique I recommend uses four simple steps: interrupt, express interest, show gratitude and provide a redirection.
If the person does not provide a natural break in the conversation for you to speak (and many don't) then you must interrupt them. Next, take a moment to express interest in something they said. Then thank them for their insight. Finally, remind them that you both need to circulate so you can meet more people to take advantage of short time frame for the networking meeting.
Example: 4 Steps to Politely Break Away From a Discussion
Here is a script you can use to end to the conversation:
'Fred, you are a wealth of knowledge on the pitfalls of real estate. I appreciate the time you have spent telling me about local market conditions. We only have a short time here today. And we should both take advantage of the opportunity to meet with other people before the event is over. I'm sure we will see each other again at upcoming events.'
The other option is to say, 'Excuse me, I must find the bathroom.' and disappear.
More Top Business Networking Tips to Increase Sales
Whether it's for networking meetings or prospecting calls, have a couple of elevator pitches ready for the different products or services you represent. That way you can focus your approach on your target market with each one. Ask yourself, "Is it that your prospect is not interested, or that you are not interesting enough?"
Don't Forget Your Business Cards
Heading to a networking meeting? Before you jump into the car, make sure you bring a good supply of your business cards. Having said that, don't hand out a bunch of business cards to everyone you meet and believe they will pass them along. It won't happen. This is the worst strategy and will only make your printer money. Just hand out two.
Where Should You Wear Your Name Tag
It's very common to wear a name tag at a networking meeting or trade show. The proper place to pin your name tag is high on your right side. That way, it is in the natural line of sight of the person you are meeting when you shake hands.
After the Networking is Over
One of the most important business networking tips is what you do when the event is over. Take the time to send a quick hand written note or email saying "Great To Meet You" to every business card you collected. Include in the note your definition of what an ideal referral is for you, and invite the person to share your contact information. You will be amazed at the positive feedback you receive! If you need more ideas as to what to write, here are some great email templates you can use for your followups.
Networking Tips for Your Online Networks
To stay in better contact with your social networks, create lists or tags that correspond to each month of the year. File each of your contacts on one of the lists and then call them in the month you assigned to them. Here's a tool that will help you manage your Linkedin connections.
Can't Find a Networking Event? Host Your Own!
Host a networking event. Most local bars have very slow afternoons at specific times of the month. Ask the owner/manager if you can invite 30 or 40 people to come in for a few hours of networking, eating and drinking, before their dinner service starts. Tell the attendees there's a one drink minimum. We've had over 100 people attend this type of event and it didn't cost us a cent. If you can't get together physically, or if those you want to network with are located too far away, you could even host an online networking event using video conferencing like Zoom.
The Final Word on Business Networking Tips
One of the main goals when attending networking events is to become known as an expert in your field. The sales leads will come in due time. So don't push! Remember as Keith Ferrazzi as quoted on Hubspot once said, "The currency of real networking is not greed but generosity."
Aim Higher!

Robert J. Weese, B2B Sales Coach
Schedule a free sales coaching strategy session with Robert here
"When you lead a struggling sales division from the brink of closing to over $7.4 million dollars in annual sales you can be confident, Robert knows how to engage customers and build sales."