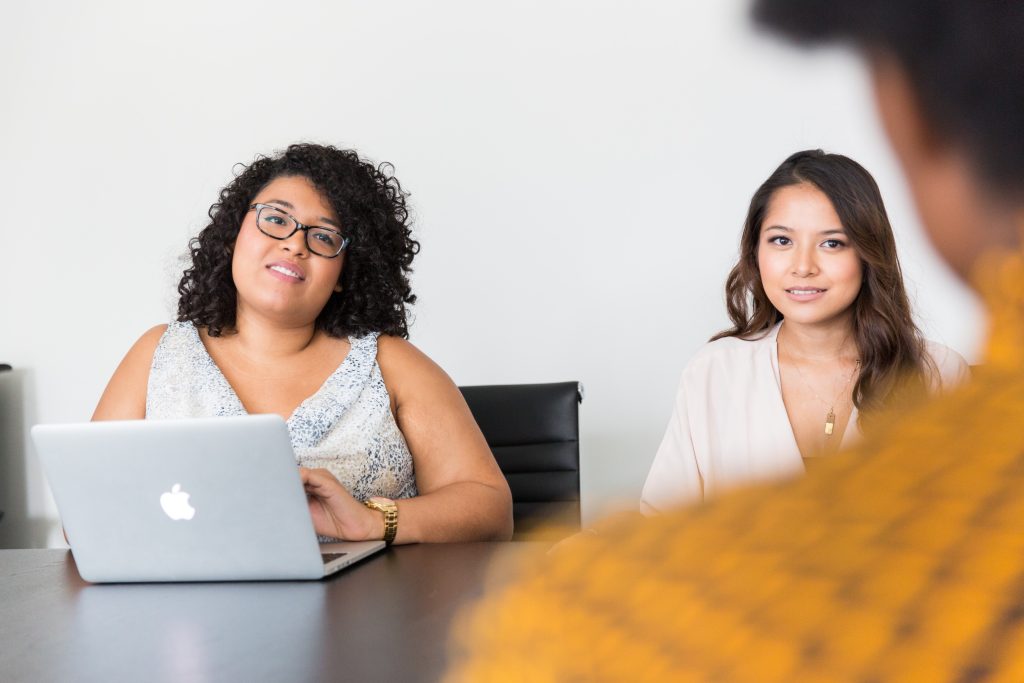 The only thing standing between you and your dream sales job is the interview. With so much riding on one meeting, you have to know how to properly prepare for a sales interview. After all, if you put your best foot forward, you get the job. Fail to impress the sales recruiter however, and you have to start sending out your resumes again.
Preparing for Your Sales Job Interview
Most people think that preparing for a job interview is only about rehearsing answers to all the potential questions the interviewer might ask. While that is a big part of it, the key to completely preparing for an interview for a sales position is to look at yourself as a whole package.
In other words, winning the sales interview is not just about what you say. It's also about how you say it, and the positive impressions you give the recruiter while doing so. So, make sure you are dressed appropriately. It doesn't matter if it's a face to face interview or a video interview, you still never get a second chance to make a great first impression.
The Top 3 Ways to Prepare for a Sales Interview
As I said before, there is a lot to prepare for an interview for your perfect sales job!
As such, please keep in mind, this post only hits the highlites of how to prepare for a sales interview. I go into much greater detail in my eBook, How to Find Your Dream Sales Job – The future is yours to create! It includes everything from when to arrive, what to bring, how to follow up afterwards and everything in between.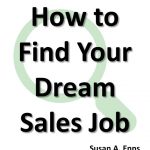 But to get you started, here are the top three to-dos I suggest you do in advance of any job interview.
Do You Know Your Resume?
The sales recruiter was looking for something specific when they reviewed your resume. That's why they contacted you for the interview in the first place.
Therefore you need to review your resume. Most of questions the interviewer will ask you will be based on information found within it. Therefore you need to ensure that you know what is there.
This will also be a great reminder of the high points that you should touch upon during the interview.
Prepare to Answer Sales Related Questions
Before your interview, you need to prepare how you will answer the typical questions asked in any interview. Having said that, you need to go beyond the typical questions of 'What are your strengths?', 'What are your weaknesses?' and 'Why do you want to work here?"
One of the best ways to be prepare for the questions you may be asked in an interview for a sales position is to look at what sales recruiters are taught to ask potential candidates. Here are 10 questions Sales Hacker recommends every sales job hunter be asked.
Prepare to Ask Questions Too
Research the company you are interviewing with. Spend some time on their website. Find out what they do, who their customers are, where they operate, etc. The bottom line is you can't show the interviewer you are a good fit for the company if you don't know anything about them.
This will also prepare you to ask better questions of the interviewer. (Yes, this is one thing they are expecting you to do.) In fact, as an experienced sales recruiter here is the absolute one question I look for every sales candidate to ask in the interview.
What to Do After The Interview
I am often asked if you should send a thank you note after an interview. My standard answer? Why not! There are many reasons why you should send a thank you note after a job interview. As long as you know how to write your post interview thank you note properly, it will only help you make the right impression.
It is also important that you track all your interviews and thank you notes you send.
If you would like a template that will help you track your entire job search process, you can download the Job Search Tracking Worksheet for free from the B2B Sales Connections Download Centre.
FREE DOWNLOAD!
Job Search Tracking Worksheet
Prepare for Your Sales Interview Like You Would a Sales Appointment
Remember, a job interview is like a sales appointment. The only difference is that product you are selling is you! And just like a sales appointment, you won't close the deal unless you prepare for the meeting a head of time.
After all, as Benjamin Franklin once said, 'If you fail to plan, you are planning to fail.'
Susan A. Enns, B2B Sales Coach and Author
Schedule a free sales coaching strategy session with Susan here.
"… what I can tell anyone, is simply this – If you want to learn and understand sales, talk to Susan."