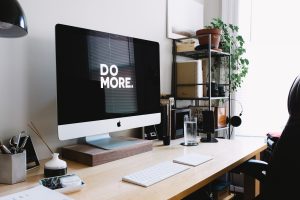 Are you wondering whether you really need a website if you are in B2B sales? Absolutely you do! Check out these statistics.
I recently received a email newsletter from entrepreneur and business consultant, Lisa Larter,  entitled, Your Website is Your Silent Sales Partner.  In it, Lisa shared some amazing statistics from sales expert, Colleen Francis about the importance of a strong and effective website and online presence in b2b sales. 
Why You Need an Effective Website and Online Social Media Presence
75% of the buying process is completed without the seller being involved
84% of senior executives and 75% of B2B buyers make purchasing decisions based on social media
Sellers who are active on social media receive 10 times the leads and 12 times the sales as sellers who are not
94% of all B2B buyers do research online before anything else
So, what does all this mean?  Simple.  Even if you have a direct sales force or use independent sales agents to grow your business, if you are not active online, you are missing out on sales opportunities. And yes, this includes having a professional and effective website.
Not Only Do You Need A Website for B2B Sales, It Should Include These Elements
These days, however, it's not enough to have just any website. Now, your website also should be accessible to those with disabilities. Lastly, did you know, that according to industry expert, David Rolf, that one of the easiest things you can do to improve your b2b website is to include your phone number?
One final thought though. Even the best website is the be all and end all to generate B2B sales. After all, If cold calling is dead, why are SEO companies using it for their own lead generation? HINT: Because in certain situations, and when it's done right, it still works the best!
FREE eBOOK!
Attract New B2B Customers Fast and Effectively Using Outbound Lead Generation
Do you have a question about sales? You're not alone.  Most salespeople have questions like this on how they can sell more. For the right answers, check out my book, Ask the Sales Coach-Practical Answers to the Questions Sales People Ask Most.
Aim Higher!
Susan A. Enns, B2B Sales Coach and Author
Schedule a free sales coaching strategy session with Susan here.