It's the start of a new sales year! All around the sales world, kick off meetings are being planned, new quotas are being assigned, and salespeople are asking how to set sales goals and their own personal achievement objectives.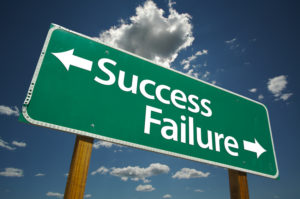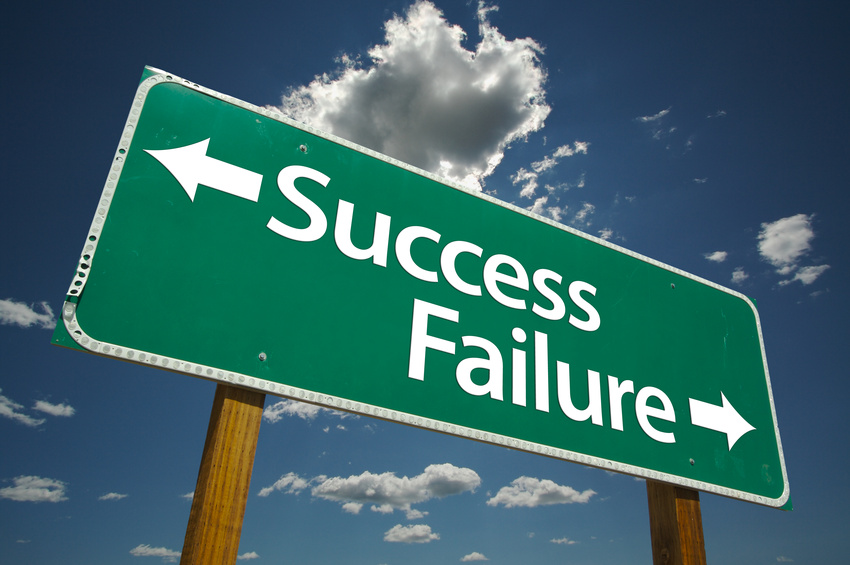 As the old saying goes, 'As we make our resolutions for the year ahead, let us go forward with great hope that all things can be possible.'
Unfortunately, however, most salespeople don't know how to properly set sales goals, let alone know how to develop an action plan on how to achieve them.
In Sales and in Life, To Reach Your Goals, You Need a Plan!
At one time or another, all of us we tend to look forward and set both personal and professional goals. Take a moment and think back to last year. Did you reach the goals you set for yourself? Are you on track to reach your goals this year? If you answered no to either question, it's probably because you didn't develop a plan of action to achieve them.
When you are in a performance-based career like sales, goal setting is vital to your success. Vital yes, but without a plan of action on how to achieve your objectives, the ritual of goal setting is just an exercise in futility.
So, what are your goals? Is it the sales quota that your sales manager just assigned at your annual kick off meeting? Perhaps. True, your minimum acceptable level of sales performance is important, but is it YOUR goal? Is your sales quota important enough for you to hold it near and dear to your heart and make it a driving force in your life? Probably not.
To be truly satisfied in your career, you need to take the time to set your own goals and create a plan of action to achieve them.
How to Set Your Sales Goals and Create Your Plan of Action
What you do for a living is a means to achieving what you want in life. In other words, the sales career that you have chosen is the way in which you earn income to fund the lifestyle that you want. Your lifestyle is a personal decision, but determining the income required to fund it should be your first step in goal setting. Determining the day-to-day activities required to earn that income is the next step. A sales career is a profession that lives on the law of averages. Using a little basic math, you can quickly determine what activities you need to commit to do each day to achieve your personal goals.
What do you have to do each and every sales day to reach your lifestyle goals? To answer that, simply reverse the sales process by asking yourself the following questions: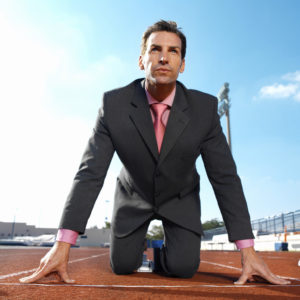 What is my desired lifestyle?
What is the income needed to fund my desired lifestyle?
How much do I have to sell to earn my desired income?
How many proposals do I need to present to sell that amount?
How many fact find appointments does this require?
How many prospecting calls does this equate to?
By breaking out a larger task into the daily activities needed to complete it, you greatly increase your chances of reaching your goal. In other words, completing the daily activity is much easier than achieving an annual target.
Remember, once you know what you must do each and every sales day, you have created your plan of action. In other words, you are not wishing for a better year ahead, you are making it happen!
Tools to Help you Set Your Goals and Achieve Them – How to Make this your Best Sales Year Yet
Is goal setting and action planning at the start of your sales year important? Absolutely! As Yogi Bera once said, 'If you don't know where you are going, you'll end up someplace else.'
To help you make this your best sales year yet, here are some tools that will not only help you in your goal setting process, but more importantly, help you to develop a plan of action to achieve them.
The first tool is the GOAL SETTING & ACTION PLANNING TOOL available for free from the B2B Sales Connections Download Centre. Recently updated, this is a very useful sales tool. First, it will help you first define your life goals. Then it will work you through, step by step, on what you need to do each to achieve them.
The second tool is my webinar recording, How to Define Sales Success on Your Own Terms & Then Achieve it! This video will give you detailed instructions on creating a plan of action to achieve your goals. It's available for instant download and viewing.
FREE DOWNLOAD!
Goal Setting and Action Planning Tool
Once you have set your goals and created your plan, you have to commit the resources you need to achieve your goals. For most of us that means scheduling our time properly so that we focus on what is truly important. For detailed instructions on how to organize your time with a goal focus, check out How Sales Reps Should Organize Their Time.
It's Never Too Late in Your Career to Set Goals!
One year, by pure coincidence, I was fortunate to be coaching two sales professionals as they started their transitions into the last third of their careers. They both ran and then sold successful businesses. Their kids were now through school, and their mortgages were all paid off. Neither were ready to retire, but both mentioned they are struggling to figure out what would drive them next.
Working with these two individuals reminded me that, no matter what stage you are in your career, you need to have a reason to jump out of bed in the morning ready and raring to go. We all may define success differently, but the important thing is to define it.
We all have to set goals so that your business and personal life are in balance, even when our motivations change through the various stages of life. Regardless of where we are, we need to determine our desired lifestyle, calculate the annual income required to fund it, and then convert that into the daily sales activities required to earn it.
Proof positive that the best time to set a new goal is as soon as you achieve the old one!
How to Turn Sales Resolutions into Realities
Let's jump ahead now to a few weeks into the sales year. Statistics show the vast majority of us give up on our New Year's resolutions by mid January. Why is this the case? It's not that we don't have good intentions, it that we don't have truly have a plan to achieve them.
Do you want to keep your promises you made to yourself this year? (If you are reading an article on how to set your sales goals, then I would say the answer to that question is probably yes.) Then instead of making resolutions, make action plans.
Switch 'I want to lose weight' into 'I will walk 30 minutes on the treadmill each day.'
Turn 'I want to quit smoking' into 'I am going to read Allen Carr's Easy Way to Stop Smoking this month.' (No joke; this book changed my life.)
Make 'I want to pay off the mortgage early' into 'I will brown bag it every Wednesday so I can put an extra $20 towards the mortgage each week.'
Turn 'I want a new job' into 'I will send a resume to one of my target companies each week.'
Change 'I want to sell more' into 'I will make at least 2 new contact prospecting calls each day.'
For Consistent Sales Results, You Have to Plan Your Work and Work Your Plan!
As I said before, to help you stay on track this year, you first need to take the time to set your own goals and then create a plan of action to achieve those goals. What is your desired lifestyle? How much income must you earn to fund that lifestyle? What sales activities must you complete every day to earn that income? Answer these questions and you are well on your way to getting where you want to go!
Remember, as Harvey Mackay once said, 'Failures don't plan to fail; they fail to plan.' More motivational quotes here.
Susan A. Enns, B2B Sales Coach and Author
Schedule a free sales coaching strategy session with Susan here.
"… what I can tell anyone, is simply this – If you want to learn and understand sales, talk to Susan."