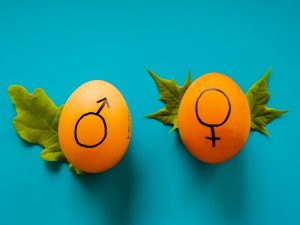 I am often asked, "Should you hire men or women for sales?" Good question! I guess when it comes right down to it, the answer depends on which gender is better at sales.
Which Gender is Better at Sales – Men or Women?
The data science team at Gong asked this question to. After they analyzed data from more than 30,000 sales calls, the data showed:
Men technically follow the "rules of selling" more than women
Women close deals at a higher rate than men.
You can find more of the analysis in the post, "30,469 Sales Calls Reveal Women Violate The Rules of Selling, Yet Still Close More Deals Than Men".
Another similar study was published analyzing more than 100,000 b2b sales calls showed that women are way better at salese than men.
So is this conclusive as to what gender is better at sales? I am not so sure.
What Does the Data Really Show?
I have been in sales in one role or another for more than 30 years. Even with that experience, I am always cautious about making generalized statements about whether women or men are better suited for sales.
As a woman, I was definetely in the minority in each of the companies I worked for, yet I was still recognized many times as a top performer in various sales capacities, including sales management.
But the real question remains: Was I the top sales representative because I was a woman, or was it because I practiced better sales and sales management techniques than my male counterparts? My personal opinion is the later.
What Gender Should You Hire for Sales?
Women can be very successful in sales. So have men. You simply cannot overlook either as potential sales candidates. Having said that, as myself and others shared in the post, 170+ Women in Sales Share Their Career-Defining Aha Moment on Sales Hacker, you also must remember that having a career in sales has not always been a pleasant experience for some women.
When recruiting you need to put the gender biases aside and treat everyone fairly. As a sales manager and recruiter, you need to dig deeper into the personality traits required to succeed in sales and then look to find them or develop them in the sales representatives you recruit.
By properly evaluating your top performers as to what it is they possess that makes them successful, and using those traits to define your ideal sales candidate, you will quickly see that aptitudes and attitudes are far better indicators of sales success than gender is.
In other words, you need to define your Ideal Sales Candidate. For detailed instructions on how, check out the video below and download my eBook, Action Plan for Sales Management Success. It will take you through, step by step.
The bottom line is your results as a sales manager are only as good at the sales talent you hire. To help you recruit your next quota buster, download our free white paper, "How To Recruit The Best Sales Professionals".
Aim Higher!
Susan A. Enns, B2B Sales Coach and Author
Schedule a free sales coaching strategy session with Susan here.
"… what I can tell anyone, is simply this – If you want to learn and understand sales, talk to Susan."