What questions should every sales candidate ask at the end of their job interview? If you only ask one question, make sure it's this one.
What questions should you as the potential sales candidate ask at the end of your interview?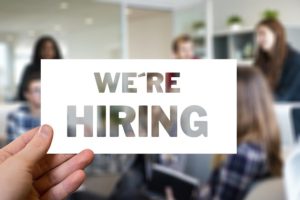 Recently, a member of our LinkedIn Group posted a video that sparked a discussion about the most important questions asked in an interview are the ones the candidate asks.  Nothing could be more true then when you are applying for a sales position.
What a Sales Candidate Should Ask in a Job Interview
Here are the one, three part question, you should ask in every sales job interview:
First, you should ask what is the next step in the company's hiring process.
Secondly, you should inquire if, based on the interview today, whether you will be considered for that next step.
If the answer is yes, then you should ask when is that step going to take place.
Why Are These the Questions Sales Canadidates Should Ask in a Job Interview
The reasons for these questions are quite simple. Not only is this critical information for you as a candidate to know, but it also shows you possess a higher level of sales skills as well.
When you think about it, if you were interviewing someone for sales, wouldn't you expect them to ask these questions? After all, if they don't ask the right closing questions in the interview, then they probably won't ask them of a potential customer either, and are probably not worth hiring in the first place.
Lastly, you should ask for business cards from each of the interviewers you met with to ensure you have all the proper contact information so you follow up properly down the road.
FREE DOWNLOAD!
How to Write an Effective B2B Sales Resume (With Template and Example)
Are You Looking For Your Next Sales Job?
Are you looking to make a career change? For detailed instructions, step by step, on how to find your perfect sales job, (and by perfect, we mean perfect for YOU), check out our eBook, How to Find Your Dream Sales Job – The future is yours to create! How to write a resume to grab the attention of sales recruiters, a gender neutral cover letter template, what you need to include in your LinkedIn profile, how to prepare for a sales interview, what to wear, how to access the hidden job market, how to evaluate a job offer, how to resign from your current job …. IT'S ALL IN THIS BOOK!
Also, be sure to check out some dedicated sales job search sites. One would be our own B2B Sales Connections Job Board, and another would be Hire Sales Talent. Both will allow you to search thousands of jobs for any location from all over the internet. You can even create job alerts to have the latest sales jobs delivered right to your inbox!
Some Sales Job Search Tools
To help you with your sales job search, check out these free job search tools in the B2B Sales Connections Download Centre:
Simply put, the better you do in the interview, the better your chances of getting the job. As you get ready for your meeting with a recruiter, remember what Earl Nightingale once said; 'Luck is where preparation meets opportunity.' More motivational quotes here.
Aim Higher!
Susan A. Enns, B2B Sales Coach and Author
Schedule a free sales coaching strategy session with Susan here.
"… what I can tell anyone, is simply this – If you want to learn and understand sales, talk to Susan."
Named "One of The 19 Sales Groups You Should Join On LinkedIn", you can join our LinkedIn Group here.
Do you have a question about sales? You're not alone.  Most salespeople have questions like this on how they can sell more. For the right answers, check out my book, Ask the Sales Coach-Practical Answers to the Questions Sales People Ask Most.