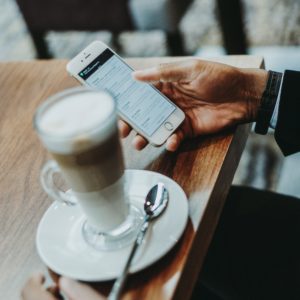 Do you ever wonder if your email was received? With today's spam filters, it's a valid concern! Sometimes an email gets through, sometimes it doesn't, so really, how do you know?
To keep your sales process moving forward, phone the recipient the day after your send the email and ask if they have received it. Regardless of the outcome, and even if you end up just leaving a voice mail referencing what you sent, your follow up call will build your credibility and you will move your sales process forward. Any way you look at it, that's a good thing!
Do you need an email template to help start a stalled prospect? We've got one you can download for free from the B2B Sales Connections Download Centre.
Looking for ideas on how to build your credibility and more importantly increase your sales by using effective follow up? Download my webinar recording, "Tips To Sell More – What to Do Today To Sell More Tomorrow". As one webinar attendee wrote, "I have been on all 5 sessions and I have enjoyed every one. I have been in B2B sales for 10 years now and have attended training from lots of trainers and your material and delivery is among the best."
In sports, the rule is practice, practice, practice. In real estate it's location, location, location. In sales, it's follow up, follow up, follow up! Remember as Alfred Chandler once said, "Unless structure follows strategy, inefficiency results." More motivational quotes in our free Sales Resources Centre.
Aim Higher!
Susan A. Enns, B2B Sales Coach and Author of Action Plan For Sales Success
B2B Sales Connections
Check out our other sales and sales management training webinar videos. They are available for instant download and viewing! Watch them as often as you like, whenever you find it convenient, and pause them anywhere to learn at your pace!
"I love the B2B Sales Connections website. It is an amazing resource for anyone involved in B2B selling."