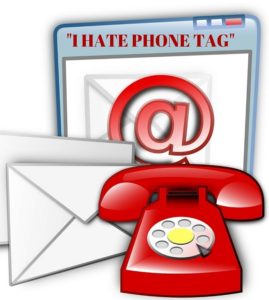 You don't always have to answer a customer question in person to be effective. Although not a substitute for all direct conversations with your clients, sometimes an after hours voice mail message with the requested answer not only satisfies your customer, it can save you valuable selling time as well.
They key is to have your customers ask their questions when they are leaving you a voice mail in the first place. One way to do this is in your message. "Hi, this is Sam Salesrep. I am not available to take your call right now. Please leave me a detailed message as to how I can help, and I will return your call shortly."
Now, when you leave the answer on your customer's voice mail, they not only think you provided timely customer service, but you didn't waste any sales time in providing it.
Aim Higher!
Susan A. Enns, B2B Sales Coach & Author

"I love the B2B Sales Connections website.  It's an amazing resource for anyone involved in B2B selling."
More techniques used by top producing sales professionals are in my book, Action Plan For Sales Success. As one reader wrote, "I've never read a book quite like it. It's basically got everything you'd ever need to know to be a sales person and it's all in one place ."