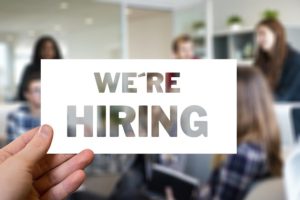 Here is another question and answer from my interview with www.business.com.
Business.com:
Recruiting events can put plenty of qualified, pre-screened candidates in front of you in a short period of time. But attending these events can be expensive. Do you think these events are worth it, say, for a smaller business, or are they a better fit for larger companies?
Susan:
It really depends on what cost per hire you are willing to spend. Larger companies normally go to recruiting events with multiple positions to fill. Therefore their cost per hire for the event can be a lot lower than a smaller company with only one position to fill. When evaluating your recruiting options, you really have to go with the method that gives you the best value for the time and money you are spending.
I go into great detail on how to quickly and easily recruit sales candidates for your organization in my book, Action Plan For Sales Management Success. By popular demand, it is now available in a print version as well as in every eReader format at these fine retailers: Amazon.com, Amazon.ca, Amazon Internation, Barnes & Noble, Apple iStore, Kobo, Diesel, Sony, salesgravy.com, and Smashwords.com
To help get you started download a free copy of our white paper How To Recruit The Best Sales Professionals which includes "11 Telephone Interview Questions to Find Top Performers", from our Sales Download Centre.
Remember as the old saying goes, "It's hard to soar like an eagle when you are working with turkeys!" More motivational quotes here.
Aim Higher!
Susan A. Enns, B2B Sales Coach & Author,
www.b2bsalesconnections.com, www.linkedin.com/in/susanenns, or www.twitter.com/SusanEnns