Do you ever wonder if your email was received?  With today's spam filters and statistics, it's a valid concern! Sometimes an email gets through, sometimes it doesn't, so really, how do you know? If you are in sales, here's how to follow up on a prospecting email.
The Best Way to Follow Up On a Prospecting Email to Keep the Sales Process Moving Forward
To keep your sales process moving forward, phone the recipient the day after your send the email (or fax) and ask if they have received it.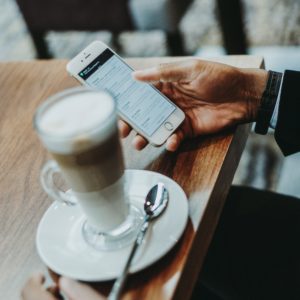 When you follow up an email with a phone call like this, there are only four possible outcomes, all of which help you to advance the sale process:
You have to leave a voice mail. At the very least, your message will build your credibility because you took the time to follow up.
You connect with your prospect and learn that the email was not received. At least you now know you need to resend it.
You make contact, they have received your email, but haven't had a chance to look at it. Again, your follow up has built credibility, and more importantly, you have drastically improved the chances that you email will be read in the very near future. This is also a perfect opportunity to book a phone appointment in a few days to discuss things further with your prospect.
The email was received and reviewed, and the sales process can continue, right there and then.
Regardless of the possible outcome of your email follow up call, you will have built your credibility and you will have moved your sales process forward. Any way you look at it, that's a good thing.
The Bottom Line
In sports, the rule is practice, practice, practice. Real estate it's location, location, location. In sales, it's follow up, follow up, follow up! Remember as Alfred Chandler once said, "Unless structure follows strategy, inefficiency results."
Still not receiving a response from your prospect? Check out How to Start a Stalled Prospect, which includes an email template you can use get the sales process moving again.
Aim Higher!
Susan A. Enns, B2B Sales Coach and Author
Schedule a free sales coaching strategy session with Susan here.
"… what I can tell anyone, is simply this – If you want to learn and understand sales, talk to Susan."
For more motivational quotes and quick sales tips, check out in our free Sales Resources Centre.