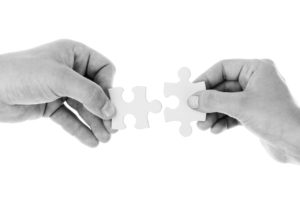 I was recently asked how do you generate prospects in a competitive industry? What is the best way to reach the largest number of prospects most efficiently: Advertising? Social media? Cold calling?
I have actually been asked this question many times over the years. Even with all the advances in technology and social media marketing, my answer is still the same.
Don't Wait for the Prospect to Call You!
In a competitive industry, chances are any company that calls you from an advertisement or social media campaign would be after they know the price from their current carrier, found the price too high, and then decided to call you to get a quote. This is too late in the process for you to build value. It will only be a price war between carriers. And remember, as the old saying goes, if you can win it on price, you can lose it on price.
Therefore, I think the best method of prospecting in a competitive industry, where there are numerous suppliers and little perceived difference between them in the marketplace, is the one where the sales rep initiates the contact, not the prospect.
The Goal of Direct Prospecting
The reason I say this is because direct prospecting, when done properly, is better able to answer 3 important questions:
Are they a prospect?
If yes, then are they a prospect today?
If not today, then when.
For example, those questions for you may be: 1. Are they a big enough company to have need for my widgets? 2. If so, is it the right time in their buying cycle? Are they close enough to their renewal date to change suppliers today? 3. If not today, then when?
If you knew this information about every company in your geographic territory, then you would know exactly whom you should be contacting and when. Can you imagine how much more successful you would be if you were always in the right place at the right time?
In my opinion, the best way to be working with the right prospect at the time when they are most likely to do business with you is where you initiate the contact either through direct prospecting or networking.
How to Generate Prospects? A Diversified Prospecting Approach Works Best
When I was the President of the Sales Professionals of Ottawa, I was lucky enough to moderate a panel discussion entitled 'How To Hunt In Today's Jungle'. Each panelist discussed the 'how to's' of lead generation in their field of expertise; telesales, social media, internet research, and print advertising. The discussion was lively, yet in the end, the consensus was clear. To generate leads, a diversified prospecting approach is what works best!
There is no magic bullet for lead generation. Even if we have built the better mousetrap, the world will not beat a path to our door unless we take the door to them. And the best way to do that is not by putting all our prospecting eggs in one basket all at once, but rather using some of each method, over time, until we close the sale.
FREE DOWNLOAD!
6 Steps to Building a Powerful Lead Referral Program in 30 Days
Generating a Prospect Doesn't Happen on the First Contact
Even if your prospect is smack dab in the middle of the bull's eye of your target market, chances are you will not open the sales process on your very first contact. In fact, studies have shown that two out of three sales are made to prospects who have said 'no' not once, but five times! Therefore, you must develop a plan to stay in touch with him so that when he is ready to buy, he will think of your first.
Don't just send another Linkedin message to one of your social networking contacts and expect to generate a new prospect instantaneously. Pick up the phone and make contact. Or send an email. Or both!
FREE DOWNLOAD!
Email Template to Start Stalled Prospects
The point is to stay in frequent contact so you start to build a relationship. Every contact is like a drip of water. On its own, it doesn't amount to much. But over time, each drip can add up to a very large pool.
For more information on how "drip" your prospects with a diversified plan, check out How to Penetrate A Sales Market in 90 Days – 5 Steps to Success.
Remember, in order to consistently generate sales leads, we have to be proactive and persistent. We must plan our prospecting to maximize our chances of being successful.
Outsourcing is an Option to Generate Prospects
Many salespeople find that the best way to generate prospects is to do it themselves. However others don't have the skills or the time to it. One option is to outsource your lead generation activities.
Whether it's accelerating your LinkedIn networking, creating an email drip marketing campaign, making your introductory phone calls, or a combination of the above, B2B Sales Connections develops the most effective lead generation program, customized for you to grow your business.
Do you need assistance with your website, SEO, or paid social media campaigns? Then check out these other Lead Generation Companies that can handle these types of your lead generation for you. Be sure though to always include some form of direct outreach though. After all, if cold calling is dead, why are so many SEO companies using it for their own lead generation? Hint: Because it still works when done right!
Remember as Arnold Glasco once said, "Success is simple. Do what's right, the right way, at the right time."
Aim Higher!
Susan A. Enns, B2B Sales Coach and Author
Schedule a free sales coaching strategy session with Susan here.
"… what I can tell anyone, is simply this – If you want to learn and understand sales, talk to Susan."
Do you have a question about sales? You're not alone.  Most salespeople have questions like this on how they can sell more. For the right answers, check out my book, Ask the Sales Coach-Practical Answers to the Questions Sales People Ask Most.