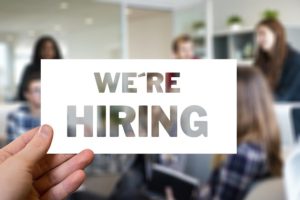 I spend a lot of time interviewing salespeople for my clients. When we are searching for candidates we review hundreds of resumes and conduct dozens of prescreening interviews to determine if the person is a good fit for the job and the company. Some weeks we may review a few hundred resumes and only offer a handful of people the chance for an interview.
If you are looking for a job in sales and the same holds true in many other careers, your ability to communication (written and verbal) are one of your most important skills. It has often been said when two job candidates have similar technical skills the one with the better communication skills gets hired.
Before I go into the 10 Fails I'd like to remind you when you are job hunting every single interaction you have with a potential employer should be considered part of the selection process. Everything you do counts!
If your resume is poorly formatted and contains errors, then a potential employer will see you as sloppy and not concerned with details. If this is your level of accuracy when looking for a job what can they expect if they hire you?
10 Job Hunting Fails – That Are Simple to Fix
Your resume contains spelling mistakes
Your resume dates don't add up or dates are missing
You forgot a subject line in the email – re:__________
Your email to an employer is poorly written
You didn't follow the instructions on how to apply, respond, connect
You're late for your interview (phone or in person)
You know the name of the person conducting the interview and the company, but you don't do any research.
Your LinkedIn profile is not helping you
You can't articulate your value as it relates to the company
You have lots of duties and skills on your resume but no accomplishments
It is crucial to realize you are being judged on everything you do in the application process, so you need to do everything possible to stand out. The good news is the bar has been set so low that it's not very hard for someone who exhibits care, planning, and preparation to clearly stand out from the crowd.
It doesn't matter what job you are applying for, fix these simple mistakes and you will land more interviews.
If you are looking for sales career tips check out our free B2B Sales resource centre.
 AIM HIGHER!
Robert J. Weese,
Sales Coach  Author, Professional Speaker
Are you looking for a speaker at your next sales conference? Robert J. Weese is a former broadcaster, award-winning professional speaker, author, and sales coach. He has lead high-performance sales teams to record growth.
"I love the B2B Sales Connections website. It is an amazing resource for anyone involved in B2B selling."