Studies show job seekers who apply to online ads with both a resume and cover letter are 5 times more successful in landing interviews when compared to candidates who only include a resume. Not sure how to write a cover letter that is gender neutral when applying for a sales position? Here's a template that works.
How to Properly Address a Cover Letter
I am often asked how to properly address the cover letter when submitting a resume for a job application. When a specific name is not specified in the job advertisement, the key is to remain gender neutral.
How to Make Your Cover Letter Gender Neutral
Although it may seem unbelievable in this day and age, but I still regularly receive resumes addressed to only 'Dear Sir'. A mistake such as this, one that shows a lack of respect and that the candidate is quick to assume as opposed to verify the details, irks some recruiters enough that they simply delete the application without ever reading the resume.
FREE DOWNLOAD!
How to Write an Effective B2B Sales Resume (With Template and Example)
Gender Neutral Cover Letter Greetings
Addressing your cover letter gender neutral greeting is a quick and easy way to avoid this. You could use 'Dear Human Resources', 'Dear ABC Company Recruiter', 'Dear Personnel Manager' or 'Dear Hiring Manager'. Even 'Dear Sir or Madam' of 'To Whom It May Concern' is better than just 'Dear Sir'. If you are only using the email as your cover letter (as opposed to a formal cover letter in a file), you can just not use a greeting and just start with the body of the letter.
Sometimes, even when a name of the recruiter is given in the job ad, you cannot be 100 percent sure as to the gender of the person. Pat, Leslie, Taylor, Sam and Kim, as well as countless other names could all be male or female. In this case, it is best to use a greeting like 'Dear Pat Smith' as it is very professional, as well as completely neutral as it pertains to gender. Where you were only given the first initial of the recruiter, 'Dear P. Smith' is acceptable.
Remember, when it comes to addressing your cover letter, never assume!
What Pronouns to Use to Make Your Cover Letter Gender Neutral
A pronoun is a word that can be substituted for a person's name when referring to that person.  For example, she, her, hers and he, him, his are the most commonly used pronouns.
Recently, it is becoming more common for people to identify your preferred pronoun that is to be used when addressing them based on their gender identity. In fact, many are adding their preferences to their names in their email signatures and on their Linkedin profiles. For example, Jane Doe (she/her) or John Doe (he/him).
If there is no preferred pronouns identified on the recruiters Linkedin profile, you can always use the gender neutral pronouns of they, them or theirs.  And yes, it is perfectly acceptable to use 'they' in the singular. 
For more acceptable gender neutral pronouns examples and how to properly use them, check out the post, All About Pronouns, from the University of Toronto.
Address Your Resume's Cover Letter To The Right Person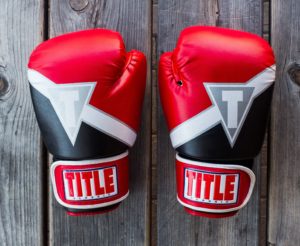 When you are given a contact in the job ad, make sure to use it and that it is spelled correctly.
Not long ago I received a resume cover letter addressed to "Sunsan". Let me assure you that addressing your resume or cover letter to the wrong person or misspelling the company or contact name is pretty much guaranteed to have your resume filed in the round filing cabinet otherwise known as the garbage can!
Have you ever received a letter that had your name spelled wrong? It doesn't give the best first impression, does it? Remember, if you don't address your resume properly, it was just a waste of time.
A Resume Cover Letter Template
Today, most cover letters are emails as opposed to actual letters as they were in the past. Now, your email cover letter is read once, the resume printed and/or saved, and then the cover letter email deleted. As such, the format of the cover email must change from its printed ancestor.
It must be short, to the point, and must not contain any information that is not in the actual resume itself as that information will never be seen again. It must entice the reader to read the actual resume. Having said that, just sending an email that says you have attached your resume is not sufficient.
A cover letter template that works extremely well when applying to sales jobs is as follows:
Please find attached my resume outlining my qualifications for the position of (name of position) as advertised in (name of publication or website). My (number) years of business to business sales experience qualify me as a valuable asset.
Some of my career highlights include:
– (List 3 to 5 bullet points that highlight you best accomplishments or that match the qualifications listed in the job advertisement)
Thank you very much for your time and effort. I look forward to discussing this opportunity with you.
Regards,
(Name)
(Phone)
(Email Address)
An email cover letter like the one above gives the reader just enough information to peak his interest while still being short enough that the entire email will show in the Outlook Preview Pane. Most importantly, the format will entice the recruiter to open the resume and read more.
A Resume Template for Sales Jobs
Not sure your resume will land you an interview? Then download a free copy of our white paper How To Write An Effective B2B Sales Resume, from the B2B Sales Connections Free Download Centre. While you're there, be sure to check out our Free Job Search Tracking Worksheet.
To search thousands of sales jobs for any location from all over the internet, check out the B2B Sales Connections Job Board. You can even create job alerts to have the latest sales jobs delivered right to your inbox!
Are you looking to make a career change? For detailed instructions, step by step, on how to find your perfect sales job, (and by perfect, we mean perfect for YOU), check out our eBook, How to Find Your Dream Sales Job – The future is yours to create! How to write a resume to grab the attention of sales recruiters, a gender neutral cover letter template, what you need to include in your LinkedIn profile, how to prepare for a sales interview, what to wear, how to access the hidden job market, how to evaluate a job offer, how to resign from your current job …. IT'S ALL IN THIS BOOK!
Remember, as Steve Jobs once said, 'The only way to do great work is to love what you do. If you haven't found it yet, keep looking. Don't settle.'
Aim Higher!
Susan A. Enns, B2B Sales Coach and Author
Schedule a free sales coaching strategy session with Susan here.
For more Sales Career Tips and Job Search Links, visit our blog, A Sales Compass, now considered 'one of the Top B2B Blogs on the net'.