More and more people are looking to break free from the commute, the internal politics, stress,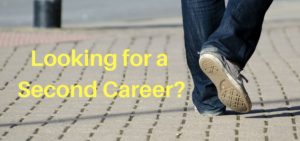 and challenges of working for someone else. Others have been downsized in the latest round of layoffs. Many people contemplating their next career move imagine a better life self-employed as an entrepreneur.
Unfortunately, being your own boss results in a series of challenges that most people don't think about. First and foremost, you need to consider how long it will take to replace your income to maintain the lifestyle you are accustomed to. Let's face it moving from a steady paycheque to the reality of not receiving a consistent income is difficult. Most entrepreneurs can't survive the financial drought of finding paying customers and building a profitable business.
So, what's the answer? Buying a franchise, starting your own business, becoming a direct marketer. All these options have their benefits and downfalls.
Buying a franchise is very expensive and can drain all your savings and put you into debt. Not only will a franchise cost a lot of money you will be working 60-80 hours weeks while you are trying to build a customer base. Do you want to gamble your retirement savings and be tied down to another job that will be even more challenging than what you just left? Independent studies (not those done by the franchise industry) report the success rate is about 70% for a new franchise.
The second possibility is to forego the franchise model and start your own business. While this may not offer you the safety and security of the franchise model where they have a well-developed training program. This option may cost even more money and be prepared to invest lots of time and other resources in growing you start up to a profitable level. Don't forget the failure rate of a new business is over 97%. That's quite a gamble with your retirement.
What about MLM (multi-level marketing) or network marketing as its also called. There has been a huge growth in network marketing companies selling healthcare products, diet products, financial services and fashion accessories to name just a few. Some of the biggest names in this industry are Mark Kay Cosmetics, Avon, Amway, Primerica. There are hundreds of others. The initial investment is usually quite low but this model relies primarily on your ability to get out there and sell the products and build your own distribution channel to feed your business.
A few sales superstars in network marketing make tens of thousands of dollars monthly while most never get the business off the ground once they realize they need to spend all their time recruiting and selling. Will an MLM opportunity work for you? History says no! According to a report from the Federal Trade Commission (FTC) by Jon M. Taylor, of the Consumer Awareness Institute. almost 99% of people who get involved in MLM's fail.
So, what is left? There is a third option. This one gives you the freedom to be your own boss, without having to make an investment in startup costs and best of all you can set your own work schedule. You can become an independent sales agent for an existing company in an industry or market that you already have experience or one that you would like to explore.
Before you say you don't want to get into sales let me provide one very key business truth. If you buy and franchise, become an entrepreneur or open any type of business you will spend most of your time selling. If you can't sell or are not prepared to sell then your new business will fail, saying goodbye to the savings you invested.
If on the other hand, you like working with people, are prepared to "serve" your customers then you can become a pretty good independent sales agent. The good news is sales is one of the best paying jobs there is…if you are good at building relationships.
So, what's a sales agent and how do I become an independent sales agent. Visit our resource centre for free information on how to become a sales agent.
Our goal at B2B Sales Connections is to bridge the gap by connecting experienced business professionals with organizations in need of business development assistance.  For the past 10 years we have heard from companies who are looking for people who can play a vital role in their success and growth as well as people who are looking to make a "career transition" into a new role that provides a challenge, a good income and personal fulfillment.
If you are interested in talking to companies that are looking for sales agents you can register in our sales agent database and we can connect you to companies that may be a fit for your experience and background.
If you want help establishing your own sales agent business or creating a sales agent channel for your company visit our free B2B Sales resource centre.
 AIM HIGHER!
Robert J. Weese,
Sales Coach  Author, Professional Speaker
Are you looking for a speaker at your next sales conference? Robert J. Weese is a former broadcaster, award-winning professional speaker, author, and sales coach. He has lead high-performance sales teams to record growth. For more information email. Robert@b2bsalesconnections.com
"I love the B2B Sales Connections website. It is an amazing resource for anyone involved in B2B selling."