Looking for marketing tips for B2B businesses? Here are 6 tips to help you gain insight on the most successful B2B marketing practices.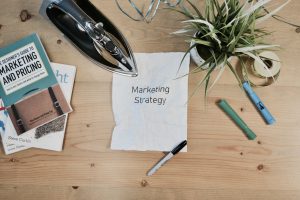 B2B marketing is a world of its own. Simply put, you need an effective strategy if you want to stand out and attract the right clients. Marketing has evolved more than ever over the last 10 years. Now B2B companies need to understand how to tap into the digital landscape and establish lasting connections with targeted consumers.
If you leave everything to the hands of a marketing agency without any idea what they're actually doing, you may wind up dwindling an advertising budget for little to no substantial results.
Check out these six marketing tips for B2B businesses. They will help you come up with some strong ideas and gain insight on the most successful B2B marketing practices.
6 Marketing Tips for B2B Businesses
1. Use Hyper-Targeting
Knowing your target audience is more than simply identifying some core demographics. You know what industries you want to work with. But do you know who are the individuals within these companies you want to connect with? To be successful in B2B marketing, you need to clearly define your target market.
Create buyer personas for individual acquisition reps, CEOs and other important personnel. This will help you tailor your marketing content to the individual, not the industry, and ensure that your material is noticed by the right people.
2. Ask for Direct Feedback
Marketing analysis and routine feedback are pivotal to B2B success. Too many business owners throw their content online and hope for the best. Then they only judge their success based off views or engagement without learning from other key metrics.
But just making more calls, sending out more emails, or getting more social media likes doesn't guarantee sales success. You need to do more. You need to engage your audience.
Incorporate a survey into your marketing process, especially with your newest and most loyal customers. What attracted them to your business in the first place? Why did they choose you over the competition, and what keeps them coming back?
Feedback from clients will give you a stronger understanding of your business's best qualities as well as characteristics you are projecting but may not be fully aware of. With this insight, you can harness your best strengths, build upon your best qualities and make improvements that will resonate with your audience.
3. Use Videos
Video is one of the most successful types of content online. In 2018, 77 percent of B2B marketers rated video content as one of the most effective marketing strategies, and companies who implemented video into their website had 41 percent more views on average.
If you've never used video in your marketing before, consider making an explainer video first instead of a generic advertisement. Explainer videos help potential buyers see the value behind your goods and services, highlighting the benefits of your company and what it offers.
4. Create Measurable Goals
Rather than saying, "We want more views," or "We want more click throughs," create quantifiable goals that can be measured and tracked with digital marketing metrics. Using the previous examples, you could say, "Our goal is to increase our latest video's views by 200 in the next week," or "We want to increase clickthrough rates to our latest landing page by at least 50 percent."
When you have a target in mind, it's easier to track your progress and make more strategic improvements along the way. You also have a better way to gauge your campaign success and identify where your current strategy is falling short.
5. Make Your Website the Best It Can Be
Studies show every business needs a website. If your user interface or website design is lacking, you are going to miss out on golden opportunities. First and foremost, make sure your website is illustrative, not sales-driven. People want to know about your brand, its philosophy and your values. They don't want generic sales pitches and obnoxious ads.
Also, in this day and age, you need to make sure that your web design is responsive, meaning it scales and adjusts to fit the size of a viewers' screen. This is especially important today because of the large percentage of mobile users that may be looking at your business' page from a smartphone, tablet or similar handheld device.
Not sure what you should use to create your business website? Check out this guide on the Best Website Builders. It reviews some of the most popular website platforms and and what criteria you should use to evaluate them. It goes through the pros and cons of each, as well as who will best be suited for each of these platforms.
6. Be an Active Social Listener
Creating content is only half of marketing. You also have to be aware of what people in your demographic is talking about. Pay close attention to both your target audience and competitors. What type of conversations are they having online, and how can you be a part of them?
Social listening gives you the ability to craft targeted content that poses solutions to the most relevant problems and questions people are talking about in your industry. Marketable content is shareable content, and it gives an answer without people having to ask for it.
Marketing Tips for B2B Businesses Conclusion
So what's the bottom line on marketing tips for B2B businesses? B2B marketing requires continual refinement and a willingness to engage with your audience. Although you may be working with more corporations than individuals, companies are still run by human beings who want to read relevant, valuable material.
The greater you become at establishing yourself as a useful contributor to your industry, the better your marketing strategy will become.
Guest Post Written by Caryl Anne, Allegra Marketing Print Mail
Whether it's accelerating your LinkedIn networking, creating an email drip marketing campaign, making your introductory phone calls, or a combination of the above, B2B Sales Connections develops the most effective lead generation program, customized for you to grow your business.