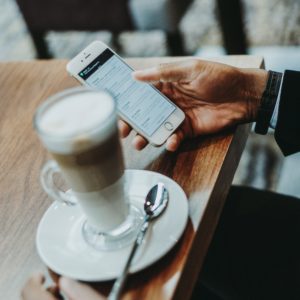 It's inevitable. If you are in the middle of a job search, sooner or later you will have to correspond with a recruiter using email. Here are four tips to improve your email communications:
Use a professional email address. partyking@gmail.com does not make a proper first impression.
Create an automated signature for your emails that includes your return email address and your phone number.  Don't make the recruiter hunt for your contact information when he wants to contact you for an interview.
Use a testimonial quote from a reference in your email signature. It's a great way to make a recruiter think "Wow! I really want to interview this person!"
Check your inbox daily and turn your spam filters off. Countless career opportunities have been lost because the email from the potential employer was never answered.
Improve your email and you increase your chances of getting the interview.
If you would like a template that will help you track your entire job search process, you can download the Job Search Tracking Worksheet for free from the B2B Sales Connections Download Centre.
Remember as Thomas Edison said, "The three great essentials to achieve anything worthwhile are, first, hard work; second, stick-to-itiveness; third, common sense." More motivational quotes here.
For more sales career advice that will actually help you find your dream sales job, join us for our job search coaching. We have helped many sales professionals through this process. In fact, a recent testimonial said "With (his) coaching and his help improving my resume I am getting on average 3-4 calls a day. It's insane. I know which jobs to definitely pass up but there are some "interesting" opportunities coming my way."
Aim Higher!
Susan A. Enns, The B2B Sales Coach B2B Sales Connections
www.b2bsalesconnections.com, www.linkedin.com/in/susanenns, or www.twitter.com/SusanEnns